Aleloop unveils a fascinating installation at Art Basel Miami
The spectacular mobile art Installation that took over North America's most influential international contemporary art fair.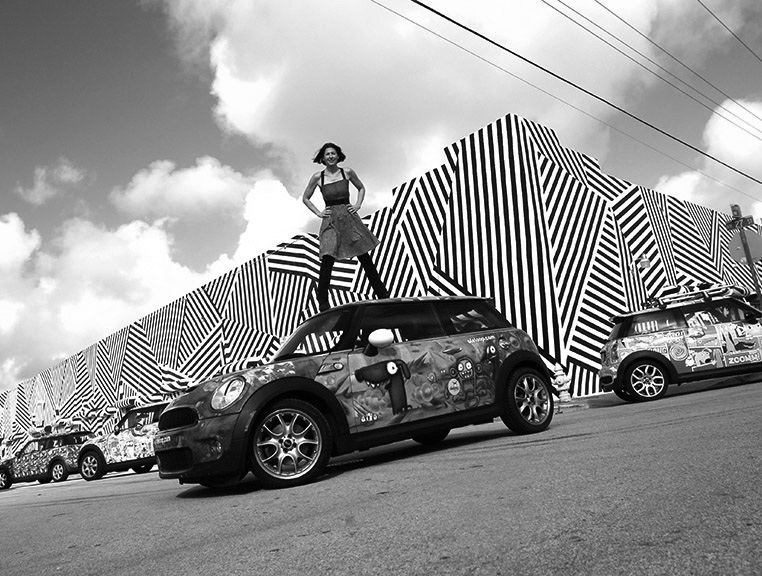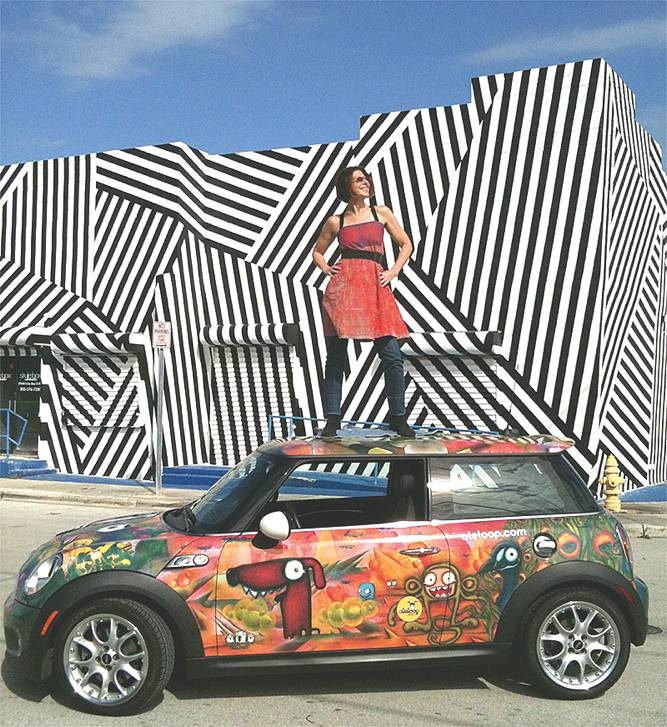 Artist Alejandra Leibovich, also known as Aleloop, had a visionary idea: to create a mobile fleet of ten Mini Coopers, each wrapped in vibrant, joyful designs and characters crafted by the artist herself. Yes, you read that right – not just one or two, but ten Mini Coopers.
Creating art is one thing, but crafting an experience that transcends the ordinary is another. Art has the power to transform, from small-scale paintings to monumental sculptures. In the world of fine art, experiences matter greatly. Alejandra Leibovich's innovative installation not only comprehends this but also serves as the perfect way to captivate art enthusiasts at an event as grand as the American edition of Art Basel.
Large-scale public mobile installations are notoriously challenging, and Aleloop's creation seamlessly blends street art with massive fine art. It has sparked conversations and engagement not only within the art community but has also woven itself into the very fabric of the city with its captivating paintings and unique artwork – an installation that is leaving a significant mark on pop culture and reshaping the city itself. Some have described it as a modern visual spectacle, akin to a traveling museum exhibit. Could this be the future of museums?
Aleloop mobile fleet each wrapped in artwork crafted by the artist
But that's not all! Each of these Mini Coopers had four enthusiastic volunteers on board. They stopped at designated locations, staged captivating performances, and distributed flyers and promotions on behalf of the businesses that sponsored this unique Mini Cooper art project. Each of the mobile art pieces -AKA Aleloop Mini Coopers- featured a theme, all connected with Aleloop paintings, and an additional Mini, called Graffiti Mini, that allowed event attendees to add their own artwork to the car.
These 'Aleloop Mini Coopers', traveled in a caravan, and stopped at parties, art galleries, and restaurants. At each stop, 40 performers dressed in Aleloop-painted outfits emerged from the cars and created a multisensory flash mob around the cars as part of the Art Basel Miami Beach event. Spectators of the Aleloop mobile caravan had the chance to add their own artwork to a car with a white canvas.
 "…the car has already left the show floor and has been delivered to the artist, and people are already obsessed with them." commented the owner of the detailing shop where the car's paintings were assembled and installed.
Using high-tech wrap technology that allowed the paintings to be transferred onto curved surfaces, to transfer her brightly colored paintings.
Aleloop is known for her psychedelic and pop surrealism pieces, in fact, this isn't her first collaboration with a rolling piece of art. Aleloop has done work on her own car –and even on a boat. "…Maybe next could be a city bus…there's no limit.", the artist commented.